Nike is one of the most successful companies in the world. But it wasn't always that way.
In the early days, Nike was a small company with limited resources. In order to grow, Nike decided to outsource its manufacturing to a Japanese shoe manufacturer called Onitsuka Tiger.
Think about it: We live in a global economy that needs global people. That's why outsourcing has given countries like India a massive boost and has become a hotspot for outsourcing services
But here's the thing: outsourcing isn't just about saving money or gaining a competitive edge. It's about functioning better and tapping into a pool of amazing talent.
You may ask, how do you choose the perfect outsourcing partner? Well, don't worry! It's not rocket science. All you need is a little research, some industry insights, and a keen eye for deliverables.
Here are the top five things to keep in mind when outsourcing your business operations:
1️⃣ Mastering the Craft: When you shortlist potential partners, take a deep dive into their expertise and skills. You want a partner who's confident and reliable, delivering on time, and open to your demands. If it's a technical role, have a chat with the assigned tech whiz to see what they bring to the table.
2️⃣ Cultivating a Business Alignment: Long-term projects require more than technical know-how. Look for a partner whose approach to business aligns with yours. Cutting-edge tech and tools are great, but you also want exceptional customer service. Find someone who shares your vision and values for a fruitful, long-term partnership.
3️⃣ Reputation Speaks Volumes: Don't judge a book by its cover, right? The same goes for outsourcing vendors. Check out their reputation through social media, website testimonials, and client opinions. Get the inside scoop from others who have been there to make an informed decision.
After working with 50+ clients and catering to their specific needs, Codebuddy has a great reputation backed by its clients' testimonials. Check out our website -
4️⃣ Quality over Cost: We all love a good deal, but remember, quality should never take a backseat to cost. Always prioritize reliability and excellence. Watch out for shady service-level agreements and hidden costs. Make sure the vendor fits your budget and makes the most of it to deliver outstanding results.
5️⃣ Fortifying Data Security: Data is precious, and you need to protect it. Ensure your potential vendor takes data security seriously. IP rights, privacy policies, and nondisclosure agreements are your allies in safeguarding sensitive information. Keep your data safe and sound!
We may certainly not know who the best Outsourcing partner for you can be, but in case you want to explore what we offer at Codebuddy, you can always reach out to us 😉
Fun fact: Can you believe that Nike's founder named the company "Blue Ribbon" before naming it, Nike?😂
related tags
---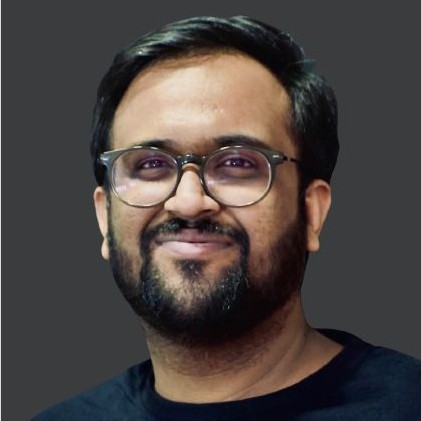 Abhishek Gupta
Did you find this article helpful?