We genuinely care about your
security
Turn to international outsourcing without worrying about security breaches with CodeBuddy.
We're aware of your concerns and we're here to win your trust.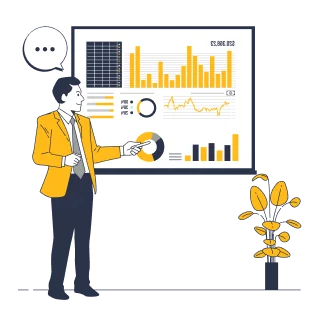 importance
Let's sign an
NDA

first

Confidentiality is key, with specificity around what exactly you intend to keep confidential. Our integrity being one of our core values, we keep this carefully detailed contract before starting any project by clarifying everything that cannot be shared by both parties, enforcing it even after completion of the project.
measures
why it won't happen with us
01
Your data is not public
We're serious about your data privacy and hence, access restrictions are imposed in-house on your servers and data. We utilise user identification procedures to identify and restrict project IPs and access controls whenever the employee is onboarded and offboarded from a project.
02
We're stern about professionalism
Our employees are trained project managers and have excellent work ethics and are professional about work. We as employers make sure to keep the decorum formal and have strict policies and measures about the code of conduct as well as property rights for every single project for our employees.
03
Security is always 1st priority
Security is our topmost priority and hence all our offices and systems have stringent monitoring and verification for everyone entering and exiting our premises. If your project demands added protection then our centers are certain to adhere to every specific requirement of your company.
04
Malware attacks are always at bay
Our network is incorporated with multiple firewalls for protection against cyber-attacks. Every single operation carried out in our systems is secured against hackers and thus our data is safe in both public and private clouds.
05
We don't believe in taking risks
We provide Intellectual Property (IP) rights for all projects to clients. Also, our liability insurance coverage protects against proprietary injuries for your business post any unwanted property damage or infringements related to your project.