Back to openings
Project Manager
We are looking for a Project Manager to join our agile team of professionals.

job description
what would you be doing?
Analyzing business requirements, creating proposals, financial and resource planning & preparing a project plan
Identify project roadblocks, risks, and mitigation plan
Handling multiple projects end-to-end across multiple domains with cross-functional teams (Engineering, Quality, Design, etc.)
Interacting with customers regularly across the development lifecycle
Ensuring smooth delivery of projects and day-to-day project management activities.
Participate in HOD calls to discuss the nature, urgency, and root cause of the problems and appropriately take decisions in collaboration with the HOD.
Should successfully manage the complete development life cycle using Software Best Practices, Analytical, and communicate well to successfully deliver high-tech projects/products.
Liaising with team members, HOD, and management to ensure projects are completed to standard.
Excellent leadership skills. 1+ years of experience managing an engineering team of at least five engineers.
Keeping track of tasks, defects assigned to the team and delegating tasks, and achieving daily, weekly, and monthly goals.
Qualities
what do we look for, in you?
Previous work experience as a Project Manager for 1 year at least.
Self-motivated with the ability to work independently or jointly in a self-directed way.
Demonstrated successful development of web or mobile-based applications
Proven analytical and problem-solving capabilities
Keen attention to detail
Strong work ethic and desire to build industry-leading products
Proactive instead of reactive
Looking for ways to improve self and projects
optionaL skills
We will be even happier if you have:
Good communicator and able to present both Technical and non-technical information. Very effective at disseminating information with a strong belief in transparency.
Strong team player with capabilities working with globally distributed teams
Problem-solving capabilities with the ability to identify root causes, patience, and commitment to solve
Ability to handle escalations and follow-up to resolve issues
Excellent verbal and written communication, presentation, and articulation skills
Proven management skills with the ability to optimize team performance and development
Strong interpersonal, negotiation, and influencing skills
Excellent attention to detail skills
life at codebuddy
What joining Codebuddy means
Working in a comfortable and stimulating environment that boosts creativity.
Being involved in challenging projects.
Working with clients from around the world.
Enjoying flextime and flexplace: adjust your daily schedule to your individual needs!
We decide together and value equality: there is no strong hierarchy in our teams, and every opinion is more than welcome.
Processes based on Scrum and Agile methodologies
Dev-friendly processes such as Code Review.
The constant development of your hard and soft skills.
Having a smooth start: your leader and a buddy will support you and mentor you.
process
What's next?
Fill out the form.
Give us some time to review your application.
Meet us for an interview.
Complete a recruitment task to see how we work.
Join our team!
If you want to know more, email us at teamhr@codebuddy.co and let's talk!
application
Fill out the application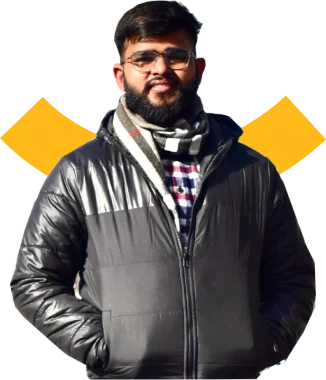 queries
Any questions? Talk to Shashwat
You can ask him any questions that you have regarding
this position, our company, the process, Literally anything
that can help you join us.
connect with him
top-rated
We aim to be the best workplace one can get
We are a 5 star rated in multiple categories altogether, year after year. It's our employees who made this possible.