case study
A company that uses insure-tech to provide insurance across Canada
Simple Insurance, as the name suggests, is an insurance company that uses technology to simplify the quoting, application, and coverage in order to get you simple coverage, quickly. They are making conscious efforts to make it really 'simple' for citizens to start caring about their insurance, be it life, disability, critical illness, or mortgage related insurance. They work both offline and online when it comes to advising but took the whole application process that used to be very tedious, completely digital.
requirements
Requirements of Simple Insurance
The requirements of this company were fairly usual – effective lead generation, marketing purposes, and a space where people find their information about them in a pretty straightforward way and build trust in their audience through a posh presence in the digital ecosystem.
due diligence
Our team overcame all challenges like a pro
With all of the work that goes into lead generation and earning traffic to a website (organic, direct, social, referral), we needed to make sure that when someone arrives on Simple Insurance's site, they find it easy to navigate to the information they want, and that they feel like they are expert in this business with the authoritative and trustworthy website.
The website doesn't stop or start here though, because for effective marketing, more accurately it includes analyzing the traffic they attract to the website and using that data to personally reach out to customers for sales.
The website had enough call-to-actions related to providing quotes and a well-structured layout for easy navigation and information support.
design
Our design team was equally synchronized
In general, the design was kept very minimal with white spaces used to emphasize headlines, lists, and photos or other graphics create an appealing design. We picked on to the concerns of people when it comes to insurance and used it as value propositions for the company's benefit and created a natural flow for pages to give prospective and users the information they need. Our UI designers picked colour schemes that made sence for their business and branding.
implementation
Regardless of complexity, implementation is always fun!
With Codebuddy's efforts, Simple Insurance was able create an effective insurance website design that really helped them to attract and retain clients. We planned everything with good industry study before making decisions about the website so the website remains navigate and optimised for every device.
Sudipta and team Codebuddy has been very communicative, available, and organized throughout the project which contributed to the successful completion of our project in a timely manner.
He followed through on all our objectives and was easy to work with. We really appreciated his support throughout the app launch process as well.
We look forward to working with him more on future projects!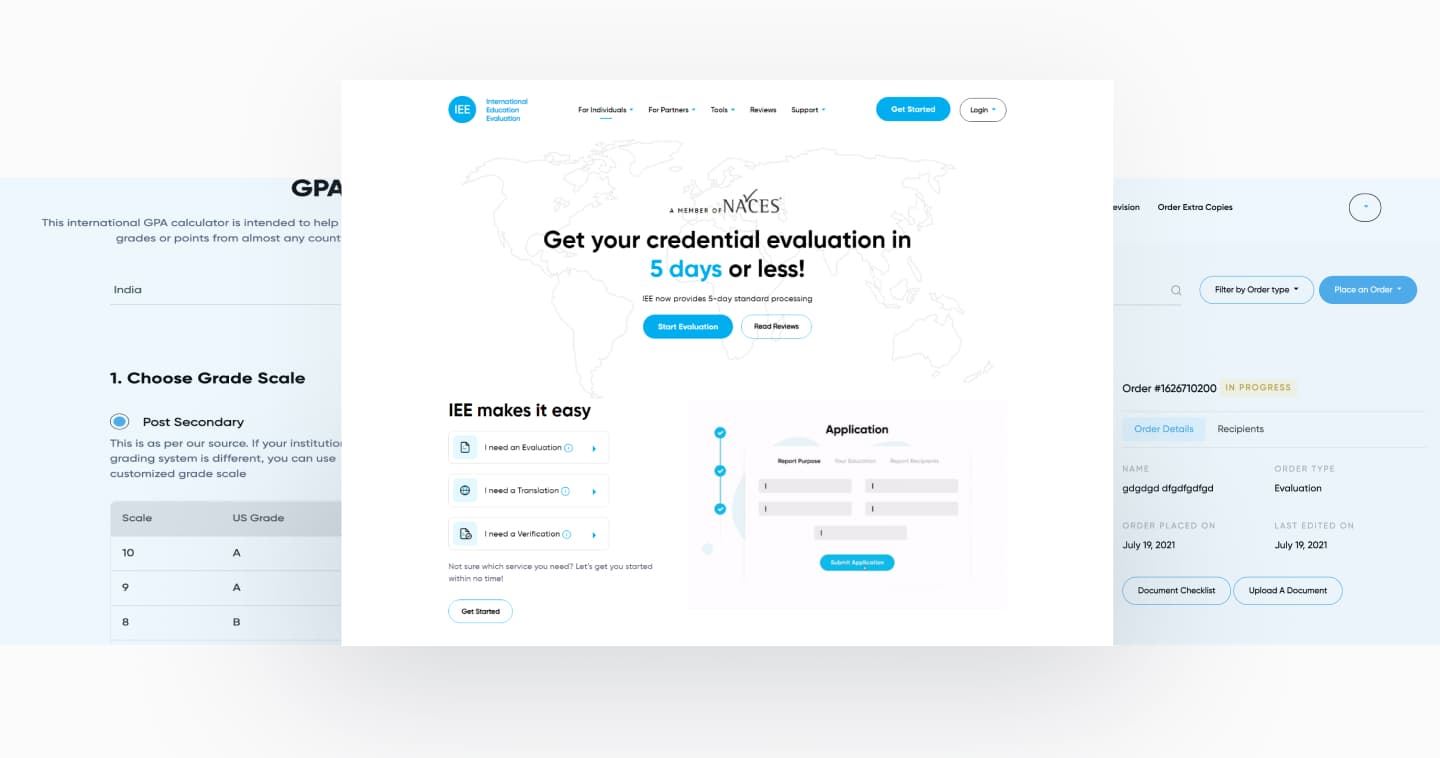 IEE - Service Marketplace
One of the world's top evaluation and translation companies - IEE
read full story