case study
Building a credential evaluation and certified translation platform – GCS
Geo Credential Services provides certified credential evaluation, translation and verification for the leading law firms, universities, and individual customers. It is a platform to aid people going through nerve-wracking immigration processes, college admission applications, cross-country operations, etc.
Their only aim was to make these processes feel seamless and simple for their clients who're stuck and looking for solutions and provide advice and service that is authentic. Focussing on customer service, they aimed everything to be professional and easy, from onboarding till offboarding.
requirements
Requirements of GCS
The foremost requirement for GCS was that they wanted to convince their audience about their authenticity, coverage, and reliability through their website. At a glance, the client should quickly form an opinion about the legitimacy of the website, which is only possible when it is kept professional.
Our development and design team were clear about how they wanted to proceed with the project, and post discussions and clarifications from GCS, we were ready to begin.
due diligence
Our team overcame all challenges like a pro
Making a convincing website takes a village, a developer who understands how concise, neat and well-placed everything should be structure-wise on the website, a designer who needs to understand the colors and fonts that go well with compelling ideas, and of course, the content writer who needs to draw the attention, and because we have it all, we faced every challenge like pros.
We worked closely with GCS to understand their operations, services, requirements, and expectations with their website so that we could reflect their values and company ethics through the site. We also made sure that the engagement interfaces were kept as simple and minimalistic as possible for all age groups to understand and database management, document security, and verification systems stayed in check. The site was prototyped and tested before it was launched to the public.
design
Our design team was equally synchronized
Our target audience is novice individuals of all age groups who are struggling to find solutions for their problems, and hence it is important to keep a minimalistic user design with a holistic and versatile user experience. Our design team was cognizant of the design attributes that were to be united with functions like expressing value propositions with subscriptions models, easy document management interfaces, registration platforms, etc.
The colours, font, and theme for the website were kept easy on the eyes, and the website promoted self-guidance into features and services supported with proper graphics and features.
implementation
Regardless of complexity, implementation is always fun!
Ensuring transparency from implementation till delivery in timely updates, prototype reviews and active modifications post feedback from CGS, we left no stone unturned in the whole process. Everything was covered smoothly, security features on front-end and back-end, preventing the browser from caching personal data, perfect design, and incorrupt functionality.
We're extremely proud of this project and we love to show it off. Let your business reach a global audience through a perfect digital presence and just like GCS, we'll enable you to develop a scalable digital solution to advance your digital services on the market.
If you have any questions regarding our workflows, feel free to contact us anytime
Sudipta and team Codebuddy has been very communicative, available, and organized throughout the project which contributed to the successful completion of our project in a timely manner.
He followed through on all our objectives and was easy to work with.
We really appreciated his support throughout the app launch process as well.
We look forward to working with him more on future projects!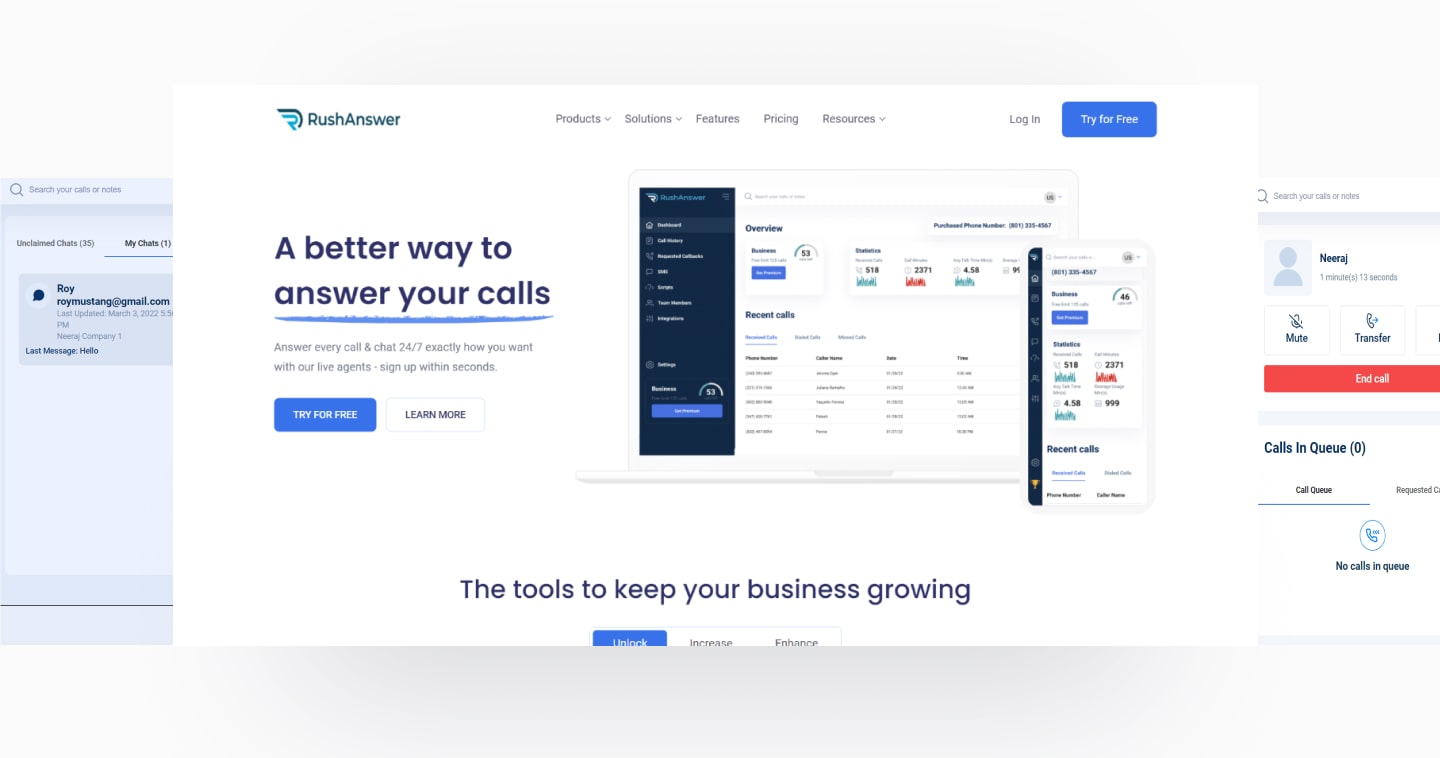 RushAnswer - Customer Services, SaaS
Building a revolutionary call-center platform
read full story